We found this fun learning game/toy at Target the other day and it's barely been put away since. It teaches shapes, matching, sorting, numbers, following directions, etc. It's made by Learning Resources.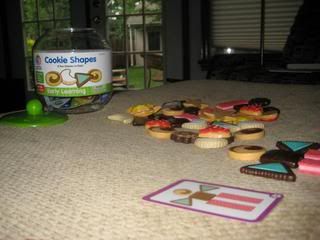 S's favorite thing is to make the people printed on cards with the different cookies. (There are 5 different games included, and 40 cookie shapes - 5 each of 8 shapes.)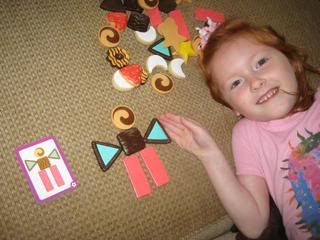 Plus, there's always playing "baking cookies" in the play kitchen.