I have a budding artist on my hands. A budding artist who is very into scotch tape. Luckily, I have textured walls, so when she has an exhibit...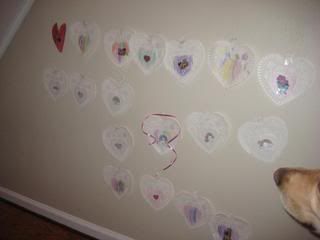 it doesn't damage my walls. If your walls won't stand up to scotch tape, grab some
sticky tack
and go to town. You can either have your artist(s) create some new artwork and hang it right up, or plan ahead and save artwork over a period of a couple of weeks. Then hang it up one day in a hallway and call the kids to the "art gallery." Talk about each work of art and what you like about it. Leave it up for a few days. Or forever. I mean, what's more exciting on the wall... a Monet knock- off, or this...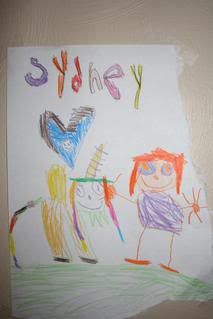 p.s. Art Gallery can also be a great way to practice scissor skills.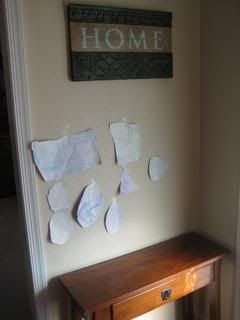 See you on Monday!