I needed to clean out my pantry the other day, so I hauled everything out to the kitchen table and called the girls in to play grocery store for a while before I needed to put it back in. I rounded up the little grocery cart and set up a check out line with a bench and one of the chairs.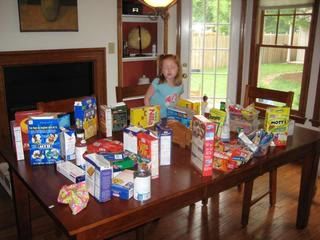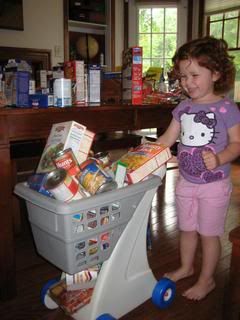 B really got into the bulk shopping...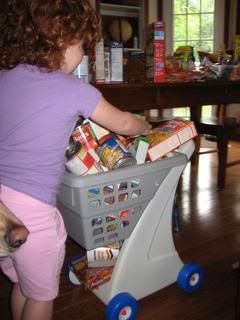 S must do her shopping daily. Note she has the essentials... chocolate, ramen noodle soup, raisins and Rice-A-Roni.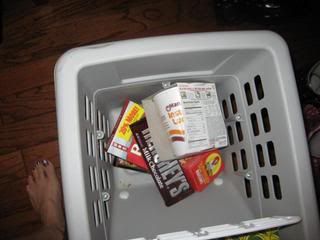 They took turns being the shopper and the checker.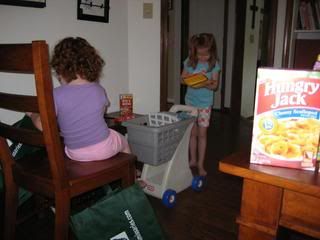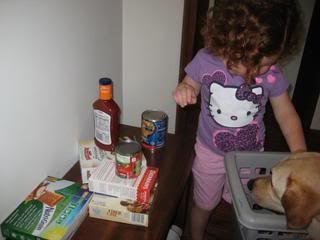 WHATEVER YOU DO ,don't forget to make the beep when you slide your item across the "scanner"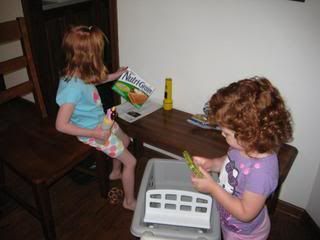 Paying with dental insurance cards and coins. For older kids you could go all out with price tags and real $$. Or have them shop for one meal, pay, then prepare.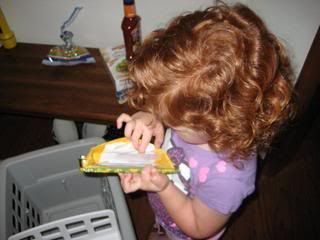 After bagging the groceries (a few times) use the bags to transport your food back to the pantry shelves.