The girls are taking gymnastics this summer. It's a nice, non-competitive environment and bonus -- both girls go at the same time, while I sit in the parents' area and read my Kindle.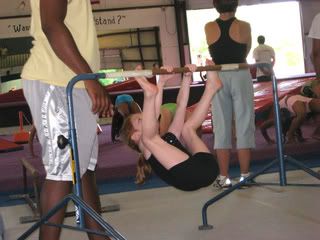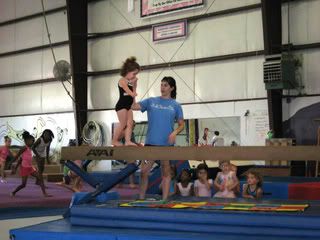 Last summer, S took an art class at her preschool which she adored, and it started her love of drawing. We've also tried soccer - she may have been too young. It wasn't a hit. I totally plan to remedy this at a later date. Ballet and tap class was a HUGE hit. We have also done swimming lessons, but I have yet to find something that fits in our schedule here.
Speaking of schedules, we like to do one class at a time, or at the most, 2.
What fun classes are your kids signed up for this summer?