Remember this, friends: a roll of toilet paper and some tape will buy you at least an hour's worth of entertainment, if you play your cards right.
(Note: this is a shortened repost from our personal blog.)
It was a long, hard weekend for the stuffed animals around here, apparently.
Luckily, the doctor was in.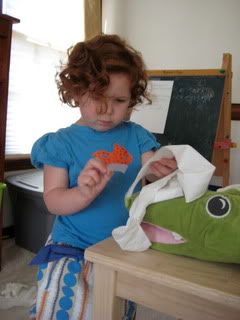 Also, the "alternative medicine" doctor was in.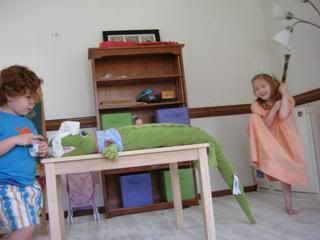 Security was available in the waiting room.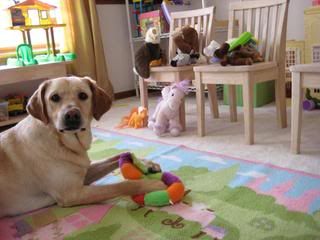 But no one was in any shape to give security much trouble.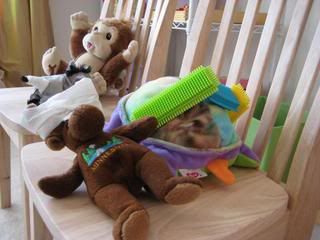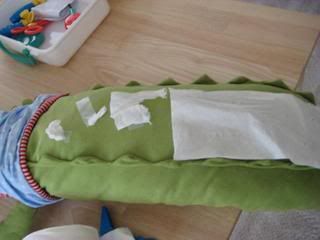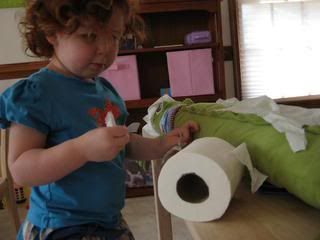 No, security does not care for a bandage, thank you.