Get out the scooters, bikes, trikes and skates. Good? Now take your bucket of sidewalk chalk (if you don't have one, get one) and make a little mini city on your whole driveway. I'm not sure how well the chalk in these pics will show up, but I think they'll give you the general idea.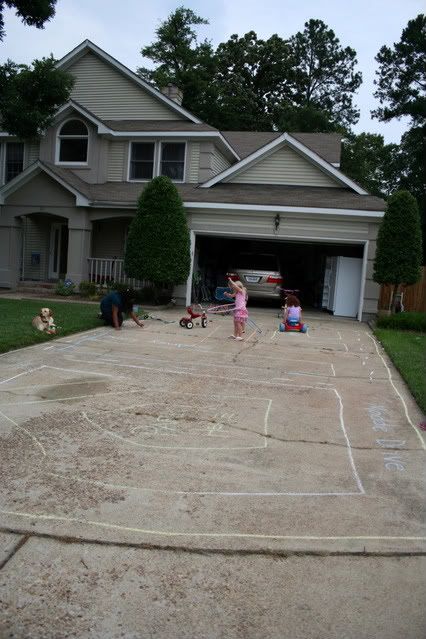 Here we are at the corner of Maddie Drive and Bella Lane....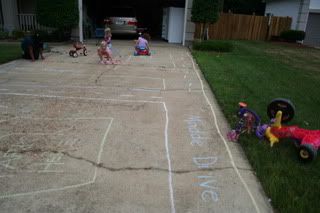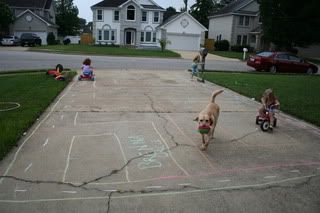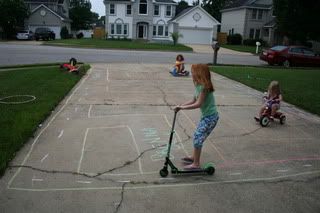 Thankfully our friend Erica who lives across the street and sometimes babysits for us, came out to say hello and I offered to help me finish the roads. It's a little hard on your back, but worth the effort. We had just finished our "city" when it started to sprinkle, but thankfully it didn't last long.
And for a chuckle, here's a business card I got from a kid while we were outside. love it!