We're starting off on the not-so-creative side of things, folks. I've got to work up to the good stuff.
The girls and I found this big book of animal stickers at our favorite store (Target.)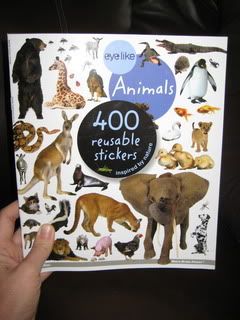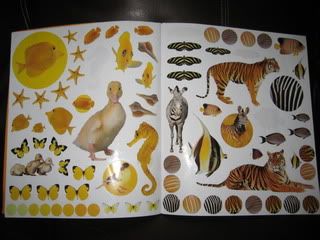 The girls love animals and all kinds of creatures. They spent quite a while drawing habitats and putting the appropriate stickers on.
"The African Sabannah"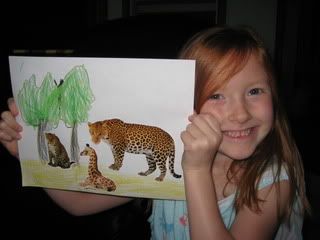 I must not have taken a picture of the ocean scene. Here's the one Brenna and I did together. She told me what to draw and I obliged, and then she did the stickers.