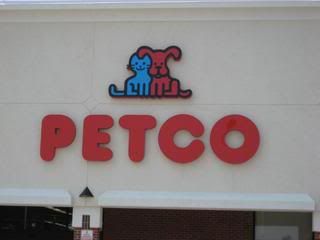 Visiting the local pet store is one of our top 5 things to do now that we live in civilization again. It's air conditioned, there are all kinds of pets and it's free, people. Unless you MUST get a new chew toy for your spoiled dog while you're in there. We seriously go to the pet store every 2 weeks or so.


What's not to like? Super cute animals everywhere.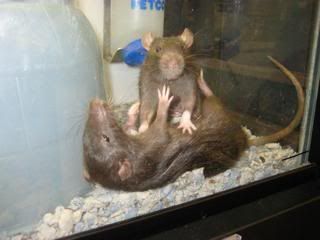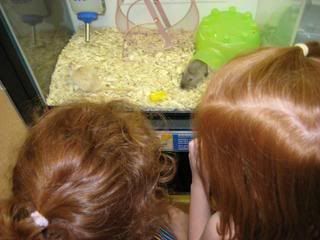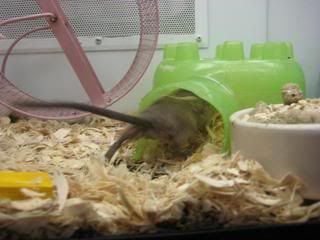 No mice were running on the wheels today, but we have been known to watch (and squeal) at mice on spinning wheels for a good 15 minutes at a time.
This gerbil was SO cute.
I miss having a cat. I really do. It kills me to visit the kitties here, but they are regularly rotated and supervised by very sweet ladies from a nearby no-kill shelter. This is Custard. I think he wants to live at my house.

Distraction! I need one...Look! It's Nemo. We don't watch that movie because it's full of scary chasing scenes, but everyone knows who Nemo is.
I don't know if all Petco pet stores have such a great pet selection, but this one certainly does...
As previously mentioned, sometimes we browse for Boomer.
A $20 Sydney sized green spider? Um... no.
Likewise, no thank you on 5 ft. of stuffing spread out over my living room carpet.
The only sad thing today was that they didn't have any chinchillas in stock. Those things are super cool.

After that, we tried out the fountains at the nearby shopping area. This was really fun. They have a tent set up for shade, and a lady with a cart of towels... brilliant! It is conveniently located across the street from Gymboree, Build a Bear, some other children's boutique and a huge Barnes and Noble with toys in the windows. Um hmmm.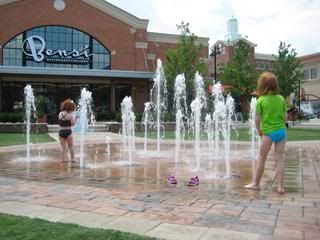 Oh, and we had ice cream cones from Chick Fil A. It was a nice day. The end.