Picked up a 4-pack of these big punching balloons for Alex the wonderbabysitter to use to entertain the troops. Although Alex reported B gave her what-for about blowing them up so big, they enjoyed themselves.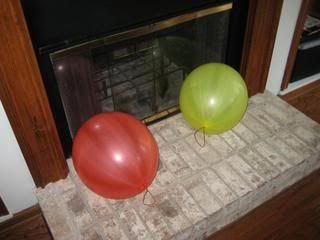 Since then, the balloons have been "big pollens" for the bee family and various other things. This afternoon, we just had a little heading practice for my future soccer stars.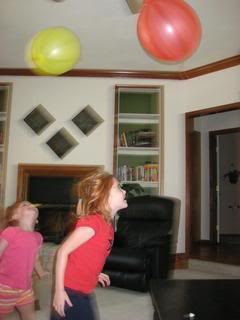 Uncle Kelly would be proud.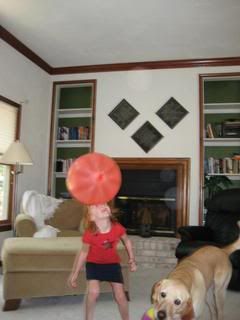 Turns out, heading balloons is not easy to catch pics of. Should have used the other camera.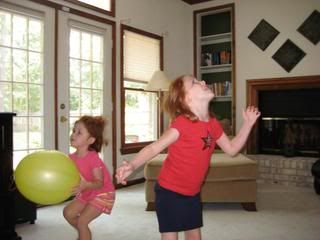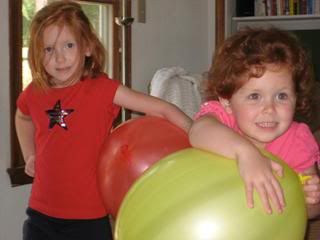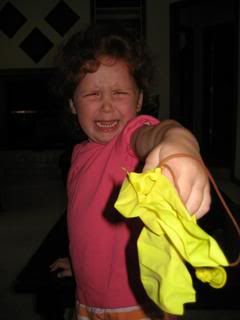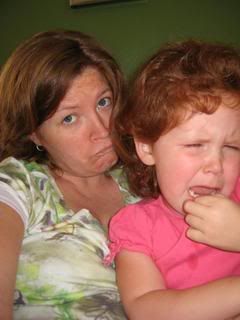 Good thing it was a 4-pack.